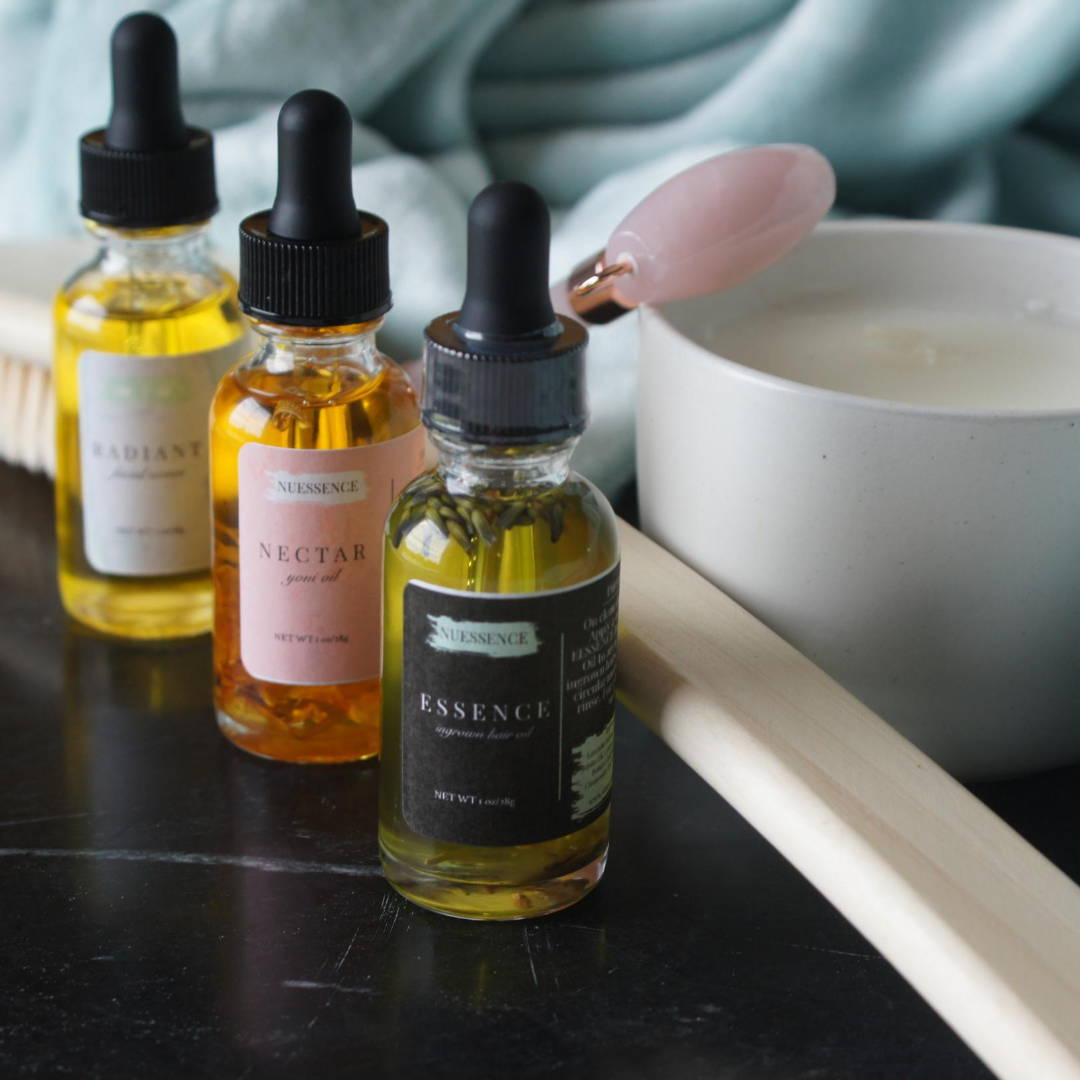 NuEssence is home to clear skin and natural glow. We pride ourselves on being handmade with the finest butters, oil and powers to harvest nature's true healing powers to help yield real results. NuEssence is where skin care and self-care intertwine. We believe educating and providing products that serve as a natural, organic alternative allows for each individual to make clear, concise decisions on what they're putting in and on their skin.
Nuriya Mack is the beauty and brains behind NuEssence. She was born and raised in Memphis, TN to two loving, hardworking parents that helped to instill a solid foundation.
From a young age, Nuriya has always placed emphasis on skin and body care given she was a competitive gymnast, from the age of 6. Her budding love for skin and body care products only grew when she relocated, in 2015, to Kent, OH to acquire her Bachelor's of Science in Public while actively living out her childhood dream, of being a NCAA gymnast. In May 2019, Nuriya graduated from Kent State University with a Bachelor's of Science in Pubic Health, concluded her 15 year gymnastics career, and laid the foundation for NuEssence.
In Fall 2018, Nuriya actively began to research and study holistic alternatives, ancient cosmetics, and medicinal benefits of herbs to help expand her knowledge and concisely know what she was putting in and on her skin.
After one full year of formulating products, Nuriya launched NuEssence on October 1, 2019. In a year, NuEssence has grown from 5 to 22 different products ranging to help all skin types while simultaneously providing each individual the peace of min
d of having chemical free skin care.
As August 2020, Nuriya is enrolled at the Ivy Institute School of Esthetics, to acquire her esthetics license. Her plans, after certification, is to begin using her own products to help bring natural, organic alternatives to the esthetic world.